Register Your FREE Trial Now
If you'd like to register for a FREE trial at either of our SANDGATE or BRACKEN RIDGE Training Centres and be eligible for the special joining offers available please fill out your details below and we'll contact you. These offers are only available for a limited time and only available at these locations for people who have registered.
Our FREE trials are unlimited and there is no obligation to join. Come along and give it a go!
*These responses are required. We respect your privacy. This information will only be used by Rhee Taekwon-Do to respond to your enquiry and will not be given to any other party. 
No Joining Fee – SAVE $90
Discounts on uniforms.
More savings if other family members join.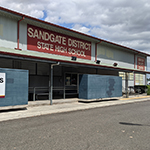 Mondays & Wednesdays 6:00 – 7:00pm
Sandgate State High School Sports Hall, entrance to hall is off Depot Road, Deagon
Saturdays 2:00 – 3:00pm
Bracken Ridge State High School Hall, 68 Barfoot St, Bracken Ridge
Frequent Questions
What is the age limit?
We don't have a maximum age limit though we do prefer children be at least 5 years old as we generally feel that by that age they are old enough to follow and understand most basic instructions. Ask the branch instructor if you're unsure about your child's suitability.
What is an Unlimited Free Trial?
Some martial art schools offer a free first lesson, or even your first week at no cost. At Rhee Tae Kwon-Do we offer an unlimited free trial which simply means you're welcome to give us a try for as long as you think you need before deciding if Rhee Tae Kwon-Do is right for you or right for your children.
We normally have students join after their first or second lesson, but there's no rush to make you decide. Once you've made up your mind simply let the instructor know and they'll guide you through the joining process.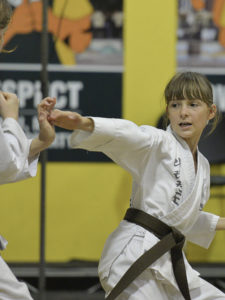 In addition to keeping your children active and healthy, Rhee Tae Kwon-Do is great fun and will also help build their confidence and self-control.
We offer adults an ideal balance of fun, fitness & self defence with modern martial arts training. We promote total health and fitness in an exciting & friendly environment.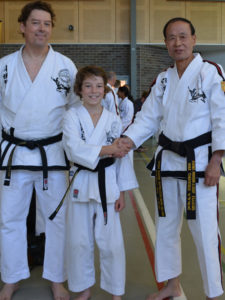 Rhee Tae Kwon-Do is great fun for the whole family. Share in the many benefits of the whole family training, staying active and healthy together.